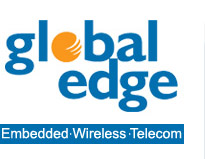 Company Name:
Global Edge Software
Company Profile:
Global Edge Software Ltd.(GES) Bangalore, an embedded software company associated with leading MNCs in various technology projects, Global Edge has been working for last 14 years on various projects on Networking (VoIP, 802.11, USB, Ethernet, IMS, Security), OS (Linux, Windows, WinCE, Nucleus, VxWorks, eCos, Threadex) and Multimedia (Audio, Video, Streaming, Speech, Telephony). Kindly go through our website for more information at: www.globaledgesoft.com

Designation:
WLAN Test Engineer
Experience:
2-7 years

Qualification:
B.Tech/B.E/M.Tech
Location:
Bengaluru/Bangalore, Pune
Job Details:
WLAN 802.11a/b/g/n-testing
1. Good Wi-Fi Protocol Testing Expertise both Manual and Automation Testing
2. Good Scripting TCL/TK or Phyton scripting for Automation.
3. Good Expertise in testing WiFi Stations
4. Hands experience in variour Testing tools such as IXIA, Chariot etc
Mandatory:Embedded,Wireless ,x86 ,PowerPC ,ARM ,Linux ,C ,JTAG ,802.11a ,802.11b ,802.11i ,802.11g ,802.11n ,WHC