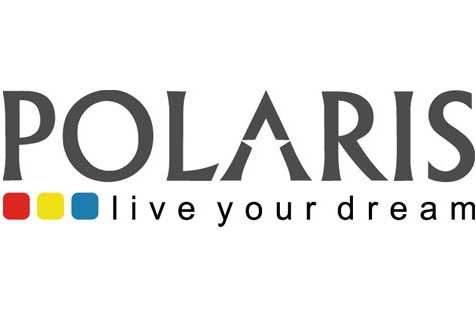 DETAILS
Recruitment drive for 2012 pass out Engineering graduates @ Polaris, Chennai on 9th March 2013 (Saturday)
Greetings from Polaris!!
Polaris FT is a leading Financial Technology company headquartered in Chennai. With its comprehensive portfolio of products, smart legacy modernization services and consulting, Polaris offers state-of-the-art solutions for Core Banking, Corporate Banking, Wealth & Asset Management and Insurance. Polaris is the chosen partner for 9 of the top 10 global banks and 7 of the 10 top global insurance companies. Polaris believes that value creation in an outsourcing relationship grows as customer relationships mature with time. Relationship, expertise, technology, Intellectual Property and Global Reach are the routes that enable the company to come closer to its customers worldwide. The company has 35 offices in 20 countries which include all global financial hubs like Tokyo, Sydney, Hong Kong, Singapore, Dubai, Bahrain, Riyadh, London, Belfast, Zurich, Frankfurt, Toronto, New York, Chicago, Fremont, Pittsburgh
and Chile.
For more details, Please log-on to www.polarisft.com .
We are currently hiring 2012 pass out engineering graduates who has scored 75% through out the academics (10th (75%), 12th (75%), BE/B.Tech (75%))
- knowledge in Java will be added advantage.
If you are interested for this excellent opportunity & if your profiles matches the above criteria then please walk in to our Navalur office on Saturday - 9th March. Please find below the details regarding the same.
Interview venue :
Polaris Financial Technlogy Limited,
Foundation, 34 Rajiv Gandhi Salai,
chennai 603103.
Interview Timing : 9AM to 4PM.
Interview Process:-
Online Test- 50 Question, 70 Minutes and pass mark is 60%
Software Engineering Test online- 40 Question, 60 Minutes and pass mark is 60% (Candidates will be tested on SDLC, Engineering Phases and Various types of Testing)
Programming Test - Coding Test on Java for 45 Min and Pass mark is 60%.
PLEASE NOTE THAT WE WILL NOT BE ENCOURAGING ANY CANDIDATES WHO HAS SCORED LESS THAN 75%.
Kindly refer your friends too. Also confirm the schedule with the preferred timing's so that we can make necessary arrangements for the same.